Easily manage events on the go with our app
Perfect Venue is designed to work just as well on your phone as it does on your computer. To download the app, just follow these instructions.
Note: Our app is not available in the iPhone or Android store. Follow the steps below to access your dashboard.
Instructions for iOS (iPhone or iPad)
2. Sign in to your account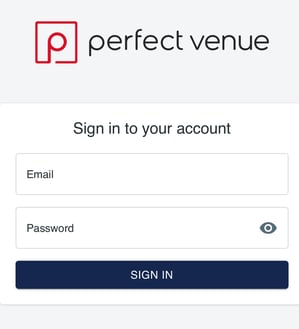 3. Once you have signed in, click the "Share" icon



3. Click "Add to Home Screen"



4. Click "Add"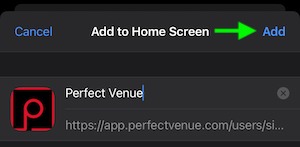 Success!
You will now see the Perfect Venue app on your home screen.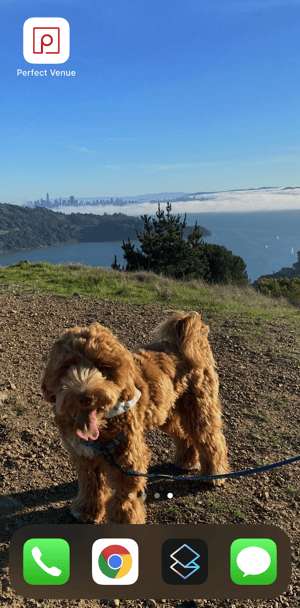 Instructions for Android
The steps are very similar to iOS, but here they are in detail.
1. Open this link in Chrome on your iPhone: https://app.perfectvenue.com/
2. Click on the 3 dots in the upper right-hand corner
3. Click "Add to Home Screen"
4. Click "Add"
5. Good to go!